Regular price
Sale price
$20.00 USD
Unit price
per
Sale
Sold out
We only have 6 in stock - Stock shown on hand can change at anytime without notice or may already be spoken for.
Please see our shipping policy
Beadalon 19 Strand is an ideal choice for creating treasures with seed beads, freshwater pearls, and ceramic, crystal & stone beads.
Only slightly more expensive than Beadalon 7 Strand, but much more flexible, this wire contains 19 strands of strong stainless steel.
Nylon-coated for increased kink and abrasion resistance.
Easy to work with, super strong, and makes secure jewelry that lasts.
Extra-supple - the perfect stringing material for designing superior-quality anklets, bracelets, necklaces, earrings, and more.
Made in USA by Beadalon.
Due to inconsistencies between cameras, computers, monitors, manufacturers, and a variety of other circumstances beyond our control, PoCo Inspired is not responsible if you feel the colors you see on your screen are not a totally accurate reproduction of the actual product
Share
View full details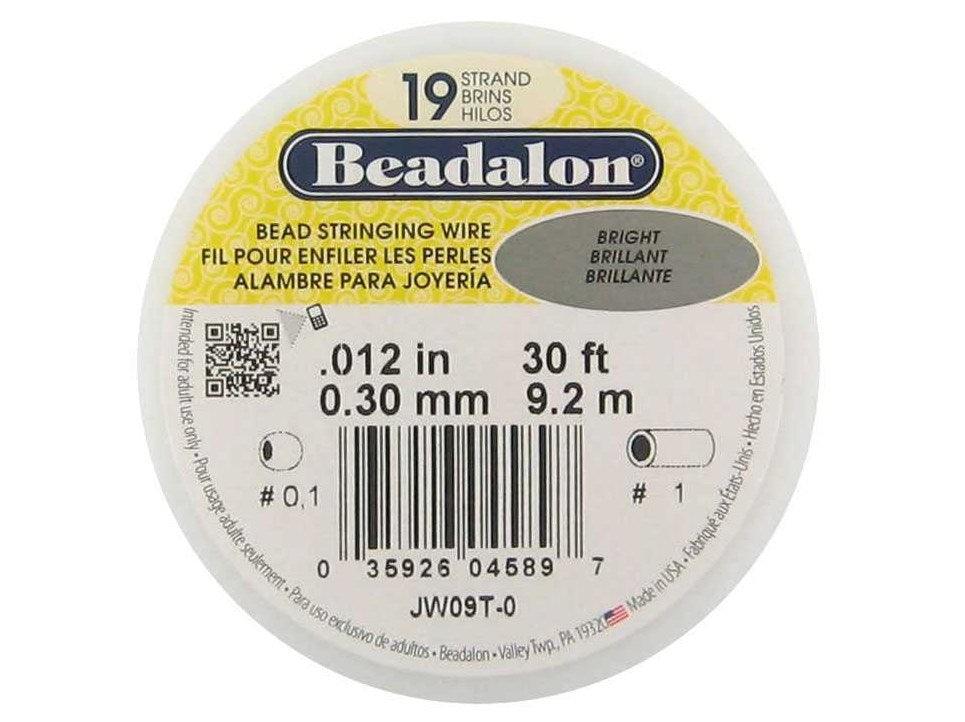 This Product is Oversized
Please read this
This Product is Oversized
Buying this product may disqualify you from free shipping
Explanation:
Although most of our products can be shipped normally....
Canada Post considers this product to be over sized.
( more than 20mm thick )
Meaning that it cannot be shipped as regular or oversized letter mail.
It must be shipped as a PARCEL, so they charge more.

Sorry these are Canada Post rules, not ours.
Shipping companies in Canada use the same kind of format.
They charge more based on the dimensions first and then on weight.

What this means is that even a spool of thread...
although it is light as a feather,
still gets charged more to ship it because it is more than 20mm thick.
The flipside of this is, that if you order that spool of thread, the shipping should only be charged once.
So ONE spool of thread will ship for the same price as 23 spools of thread.
And you should be able to get a few more things in there as well, and only pay the one shipping charge.
The system automatically applies this shipping rate to your order.
So if you are local, you may want to choose to pick it up
instead of paying the shipping.
When you get the cart portion of the order...
Just click on the shipping option and chose to pick it up.
Some exceptions may apply.
Please feel free to reach out to us to see if we can work something out.